Ever notice how textures seem to exude a certain demeanor? The distinct softness and appearance of velvet has historically been associated with nobility. The art of velvet-weaving began in the far east. No wonder velvet pieces feel so exotic and luxurious! Velvet began to pop-up early this year, and now it's in full swing with the holidays coming up! It seems much more commonplace to dawn yourself in velvet these days so why not go for it? Let your royal side shine! We carry an assortment of velvet pieces so take your pick and crush the look: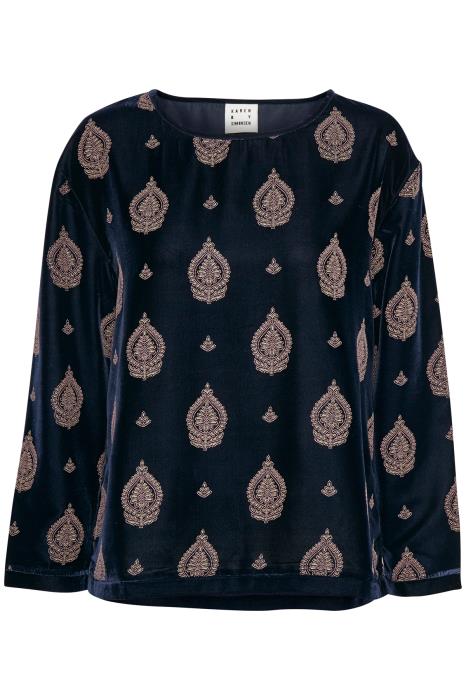 This velvet top is an easy throw-on to make an outfit look 100% more luxe. The velvet pattern is dawned with small beading details bringing interest to the eyes. Pair it with a dark denim and some pumps for a modern-day royalty look.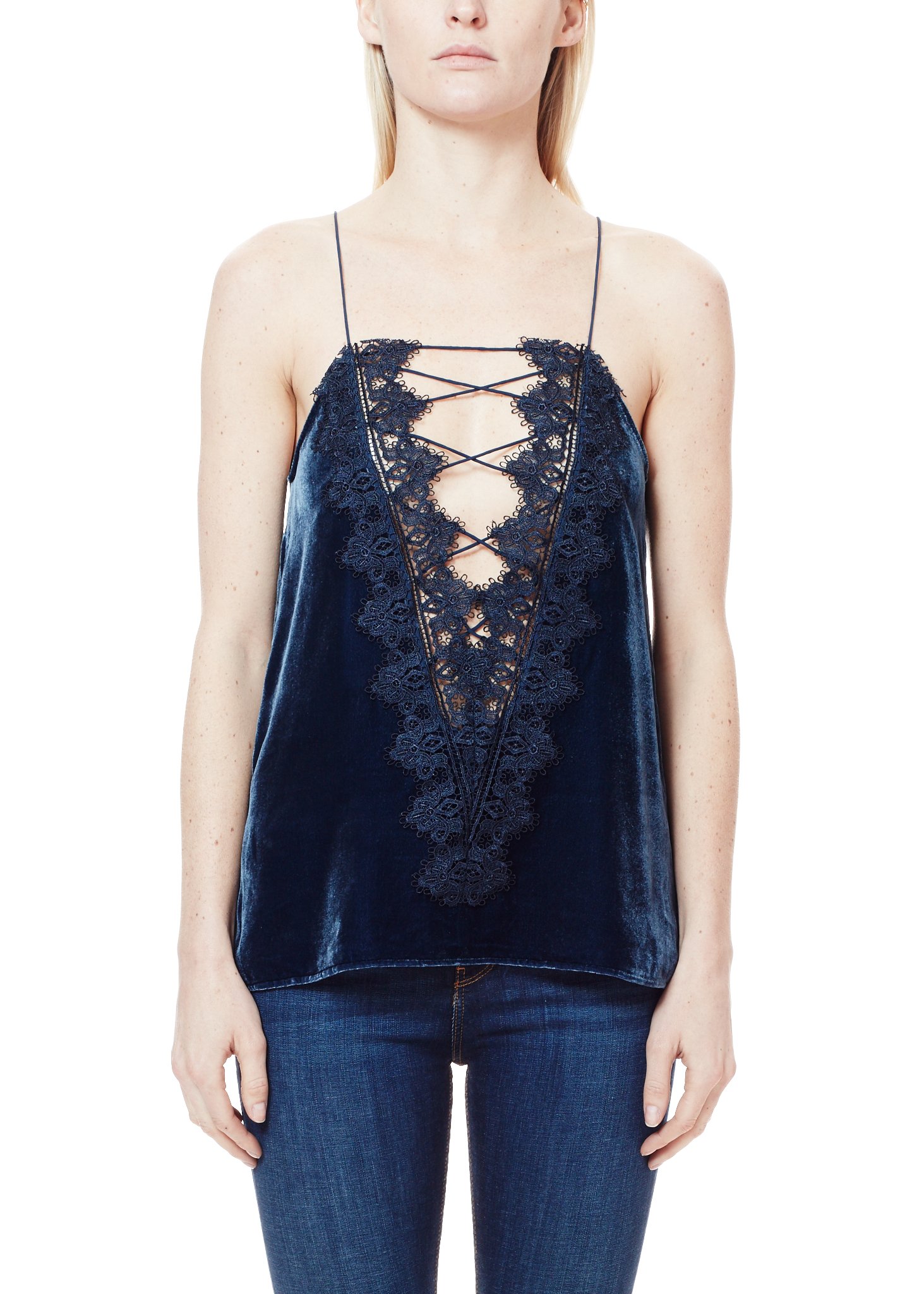 Now, everyone loves efficiency especially when it comes to your wardrobe. This sexy velvet cami can be worn backwards or forwards - how convenient is that! Wear it forward for a chic and sophisticated outfit for an office holiday party or a family get-together - this also allows for a bit of business in the front and surreptitious sexiness in the back. Or if you're feeling bold, wear it backwards to bring attention to the beautiful velvet lace detailing on the plunging line, making it a playful and flirtatious outfit. Pair it with jeans or tuck into a flowy skirt for something extra.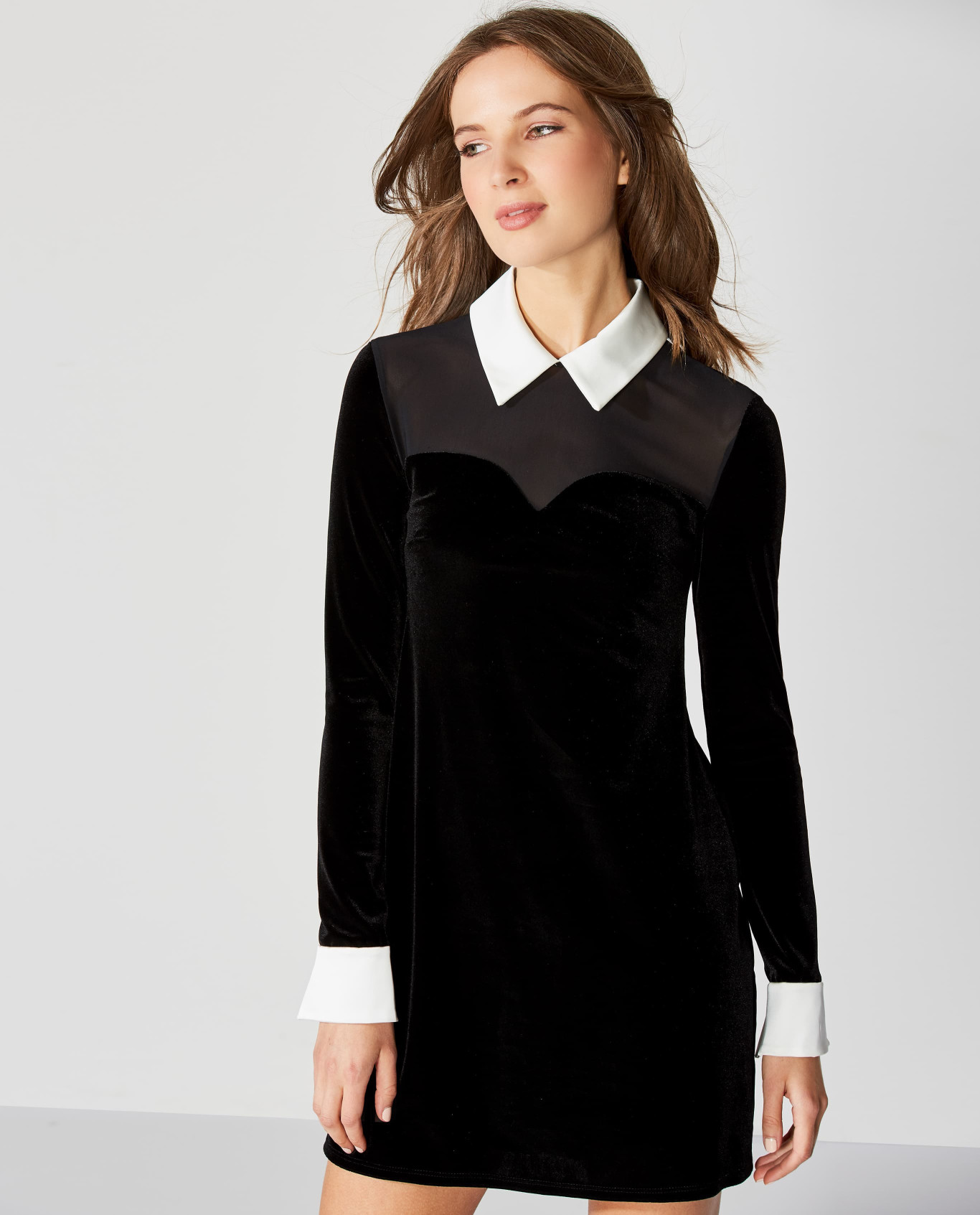 What better way to keep things simple, quick, and playful than by throwing on a velvet dress. This dealer inspired dress is exactly that! The long sleeves with the cuffs and white collar create some interest in the look and brings out the texture of the velvet body - not to mention the flirty mesh near the shoulders. This look will have everyone betting to spend time with you! Pair with some stockings (the Doris Dot Tights from Swedish Stockings add some interest, guiding the eyes down your legs) and little booties to bring the whole look together.
This incredibly soft velvet dress has beautiful and unique flared sleeves, a slit beneath the neckline, and a stunning silhouette created by the velvet tie in the front. What else can I say about this? Absolutely nothing. Pair it with a pair of pumps - maybe even play with the colour a bit!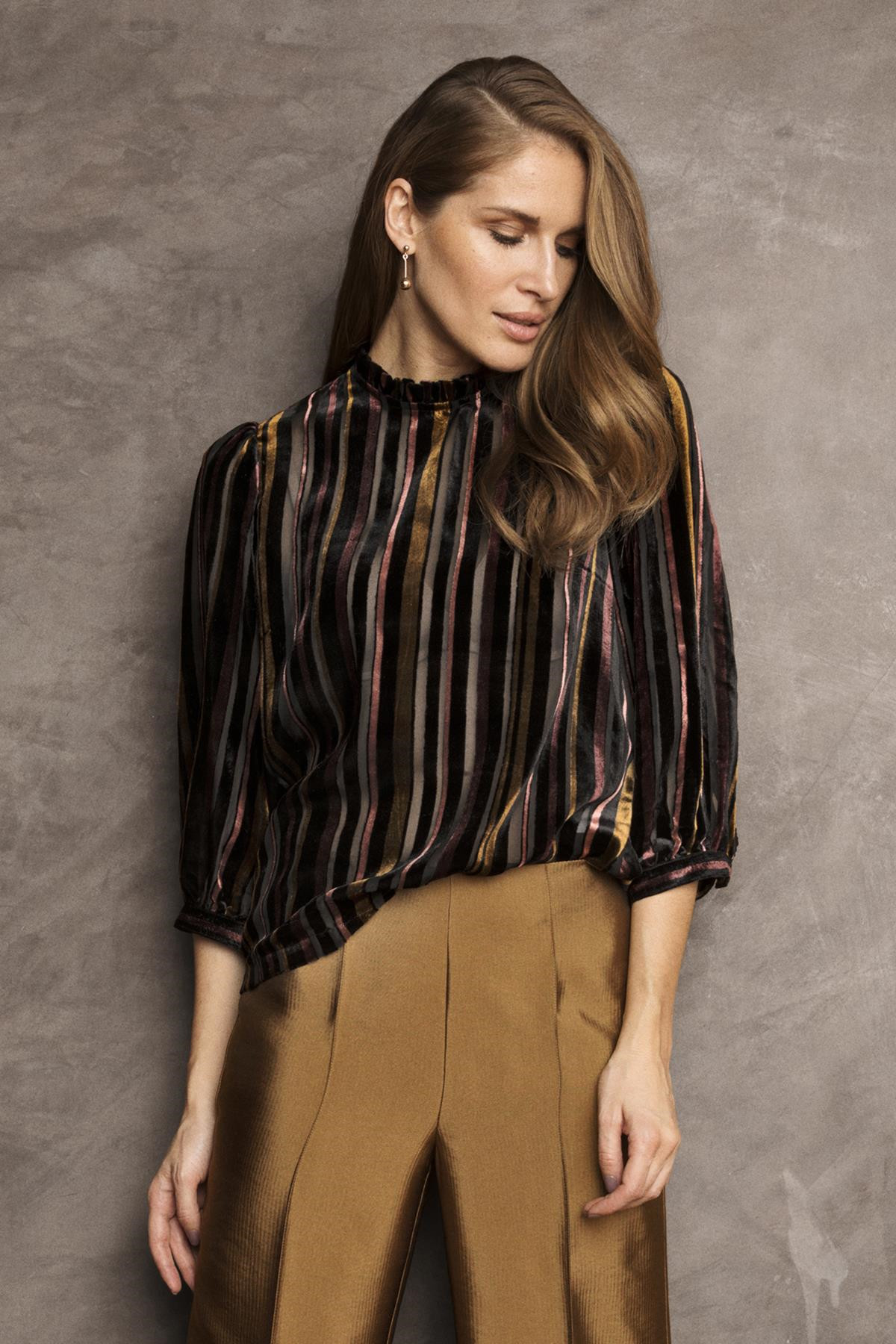 This new beautiful blouse is cut from a soft and semi sheer burnout velvet with a relaxed fit and a frilly collar. This show-stopper is beautiful for office dinners, gatherings, and dates! Pair it with a metallic pant or skirt and some heels for a fun touch… although this top is pretty fun all on its own!
Come into the store and feel like royalty! Try on these gorgeous pieces and get inspired to unleash your velvet goddess. Check out the looks by clicking on the images or go to our website.