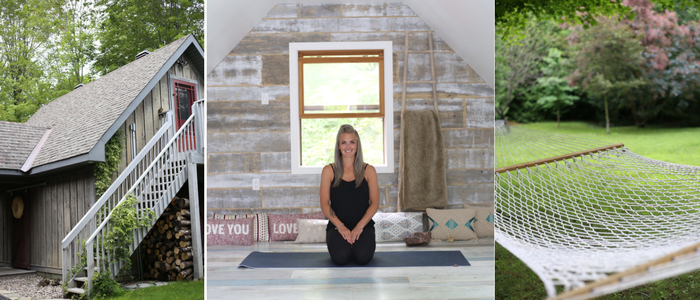 Finding time to dedicate to yourself is not the easiest task. We tell ourselves stories, make excuses, and find something else to distract us from what our body is trying to tell us. So when the opportunity to practice with Paula Monroe at Yoga Attic came up, we jumped on it, with two feet in.
We started the day with a yoga class with Paula. She truly is a special teacher and our practice with her did not disappoint. She has a way with the room and seems to always know exactly what I need. The day also included a meditation workshop and a yin practice with the sweetest human Tina who owns and runs Yoga Attic. Of course, we had the most delicious lunch and wine and cheese, because we deserved it.
All in all, it was a magical day and we were so thankful that we carved out the time to slow down and unplug. We met such wonderful, strong and inspiring women that just became the added bonus. Yoga Attic always has these types of events going on, to whatever capacity you can participate in. Check out what is upcoming and see if you can make the time, you won't regret it.
I will leave you with the biggest lesson and take away from that magical day.